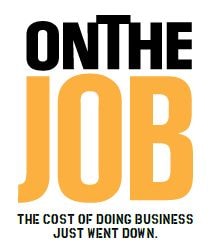 INCENTIVES TO HELP YOUR BUSINESS SUCCEED.
Running a business presents plenty of challenges.  Like cutting costs, not corners.  ON THE JOB can help you meet these challenges.  Our commercial vehicle program provides incentives to assist you in purchasing, customizing and servicing your business vehicles.
A variety of programs and discounts exist to assist you in purchasing, servicing and customizing vehicles for your business. We'll help you with everything from leasing a Charger to putting an upfit on your Ram Chassis Cab.
Learn how we can help your business by checking out the following programs and discounts:
On the Job - save on purchasing and accessorizing vehicles for your business
Service Contracts - premium coverage above and beyond your new vehicle warranty
Fleet Operations - the experts on multi-vehicle purchases