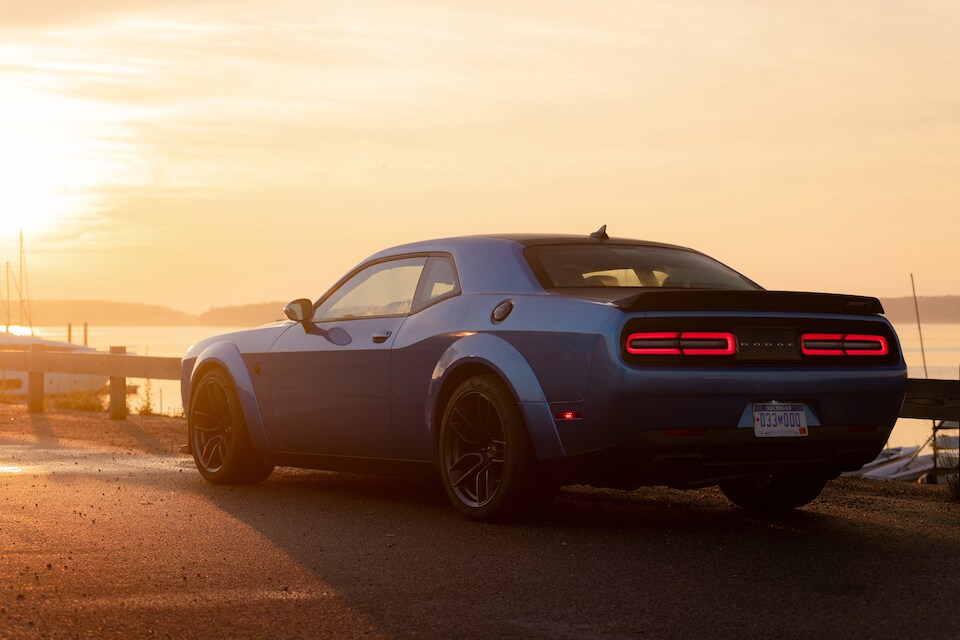 ?If you want an adrenaline rush in a vehicle that is about more than getting from point A to point B, then you'll feel right at home behind the wheel of a new Dodge vehicle like the Dodge Challenger or Dodge Charger. Performance is the name of the game for the Dodge lineup, so while most vehicles approach your daily drive with just enough enthusiasm to get you around town, Dodge vehicles can tear onto the street with unbridled gusto.
Choosing a New Dodge Model
The Dodge lineup offers a variety of models and body styles, so it's easy to find one that satisfies your specific needs and tastes.
Are you looking for something stylish that hearkens back to the muscle car era in both design and performance? Try out the nostalgia-fueled Dodge Challenger. Are you searching for a powerful SUV that can help you tackle family duty and burn rubber with the best of them? The Dodge Durango is sure to impress.
Our friendly sales experts know the new Dodge lineup top to bottom, so if you're eager to explore and see which new Dodge model is right for you, we'll gladly help you find the perfect fit.
Dodge News
If you've ever found yourself looking at the Dodge Challenger widebody models and wishing that the Dodge Charger offered the same flavor of high-performance spice, then you're in luck. Dodge is reportedly gearing up to release two widebody Dodge Charger models for 2020, namely the R/T Scat Pack and SRT Hellcat.
These widebody Charger models are expected to boast redesigned fascias, side sills, retuned suspension, and more to accommodate widebody gear.
Learn more about the current Dodge lineup and the other exciting things that Dodge has in store for the future when you visit us at our dealership today!